Background
Every week, the Florida Lottery receives hundreds of Facebook messages. Players ask about everything from winning numbers and rising jackpots to where they can claim winning tickets.
Client

Florida Lottery

Years

2019

Industry

Government

Services

Interface Design
Performance Optimization
User Experience Design
Digital Strategy
Approach
a custom chatbot
When your followers are made up of nearly an entire state, the time and resources needed to handle community management are significant. So, what if there was a way in real time to give players all the information they need?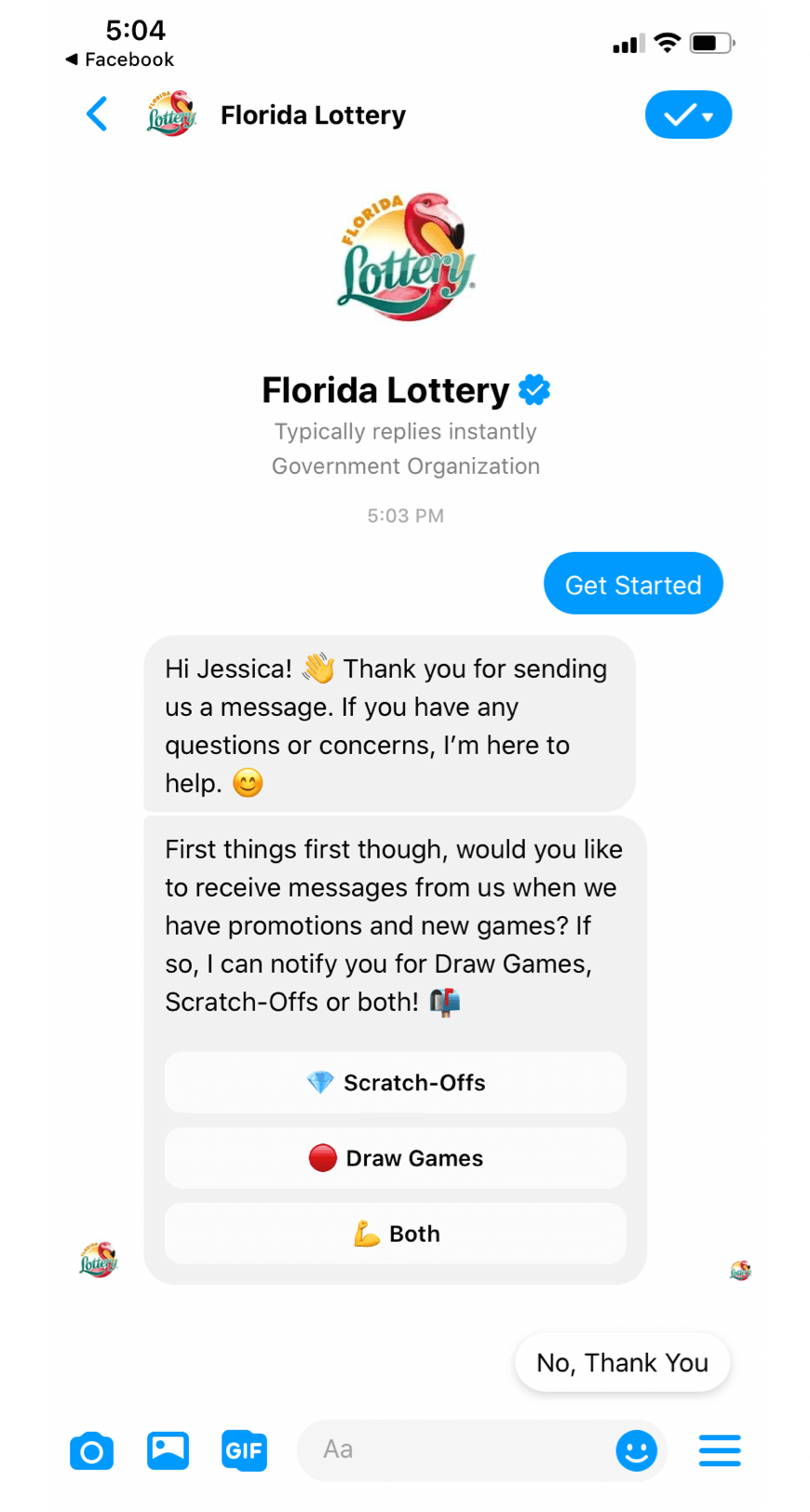 let's chat
PPK came to the Florida Lottery with an idea that would not only service fans more efficiently, but would also allow the brand to build a deeper bond with its customers—a custom chatbot.
Results
Chatbot Technology
In week one, without any paid promotions, The Florida Lottery chatbot accumulated 170 subscribers. After two months of launch, the chatbot has now amassed over 3, 500 users - accounting for 3,040 new Florida Lottery Facebook followers.
700,000

Reach

2,000

Comments

300

Messages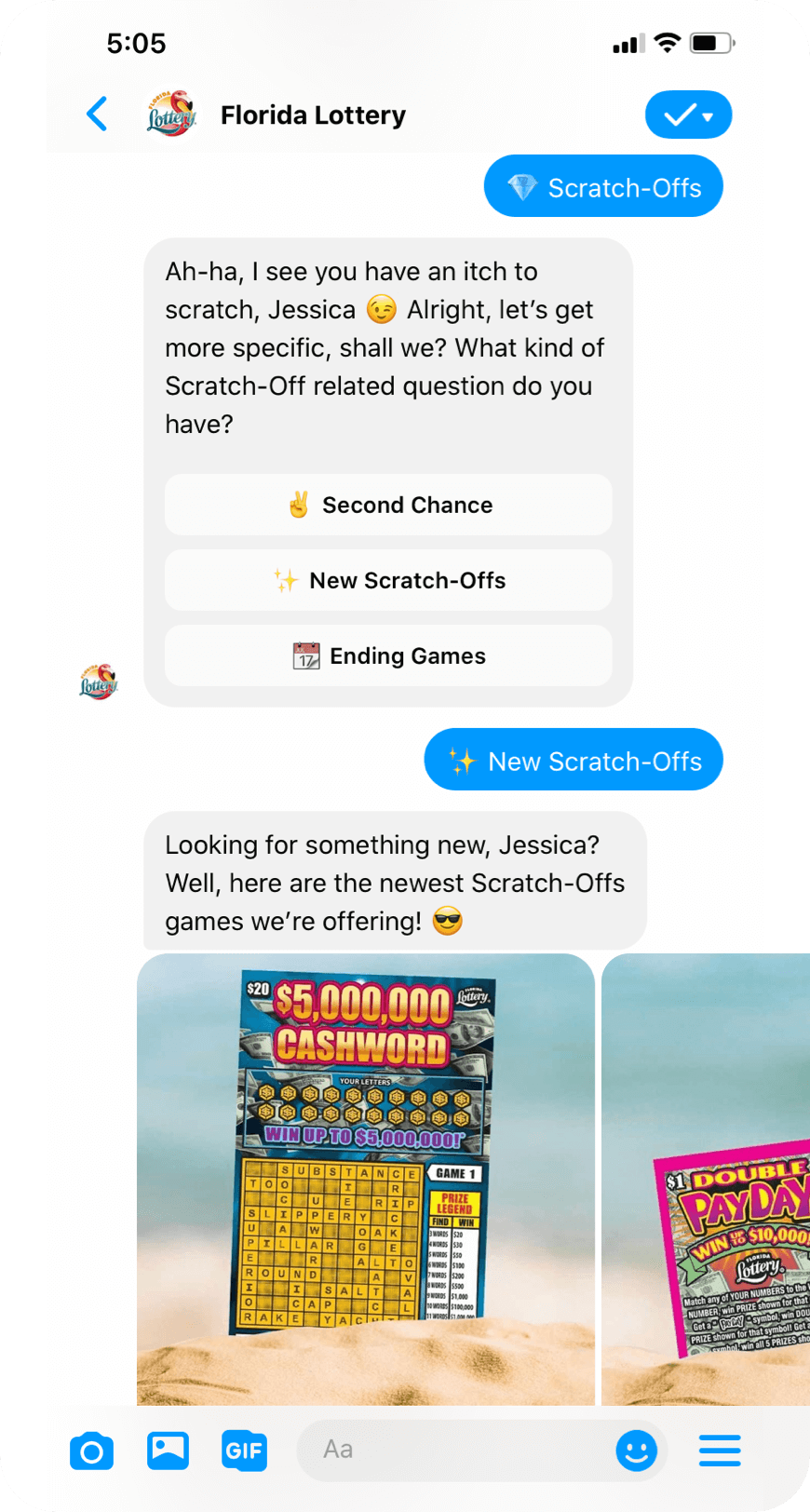 Social Success
The Florida Lottery became the first lottery in the world to take advantage of chatbot technology. But most importantly, we helped players make the most out of their ticket and created a new way to connect with brand enthusiasts.