Background
When the former owner of the Salad Creations chain came to PPK with the idea for a new juice bar, we saw an opportunity to create something fresh in an emerging market. From concept to in-store customer experience, we developed cohesive creative across all brand touchpoints.
Client

Raw Juce

Years

2019

Industry

Food and Hospitality

Services

Brand Identity
Graphic Design
Interior Design
Web Development
visual identity
Starting with the naming and branding, we crafted a visual identity that aligned with their mission to provide customers with locally-sourced, organic, and plant-based creations to stay fueled.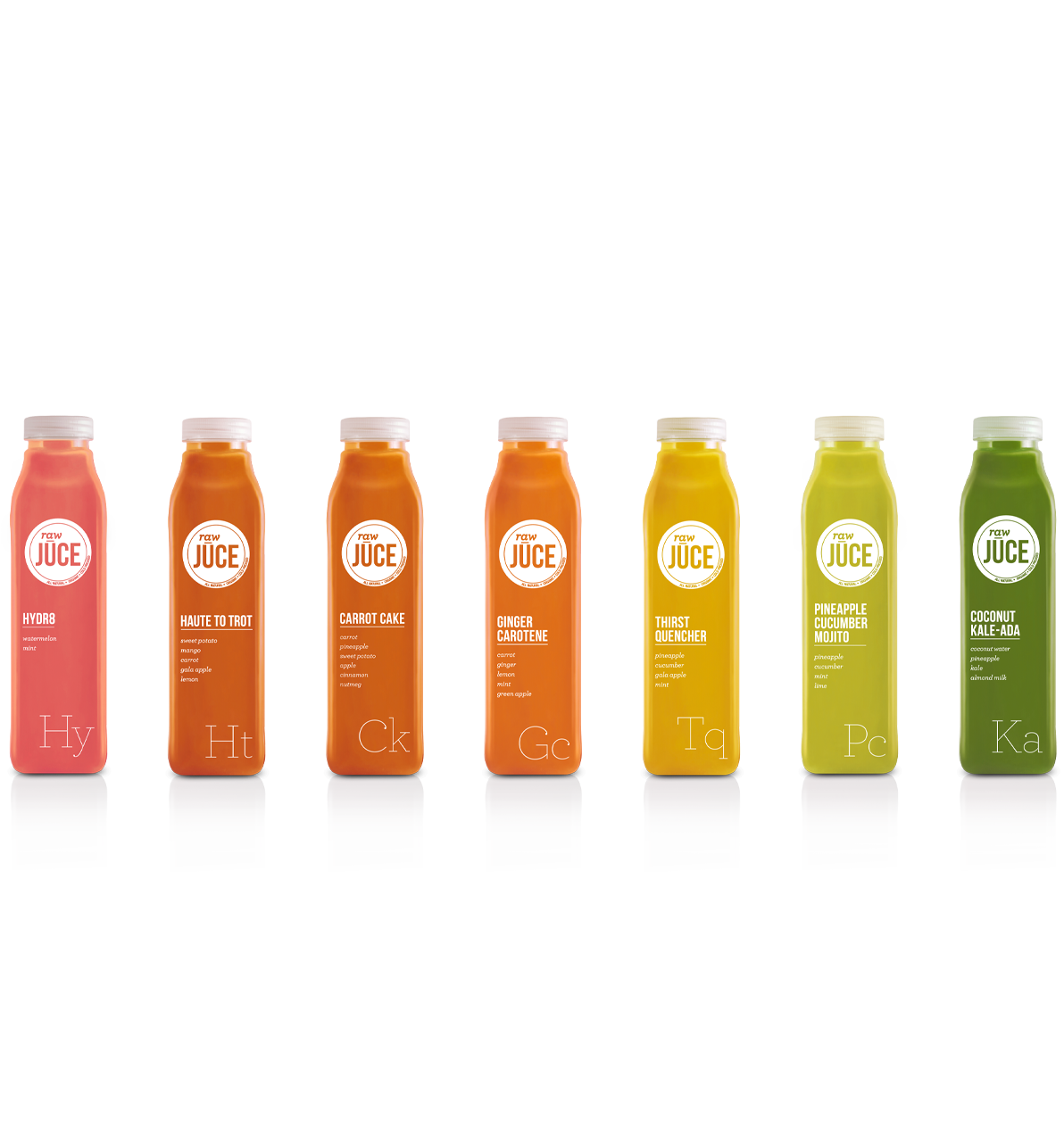 splashes of color
We then applied that branding to individual naming of cold-pressed juices, bottle and acai bowl packaging, as well as collateral, signage, and uniforms.
extending the brand
To further establish the Raw Juice brand, our team provided interior design support for the flagship shop in Boca.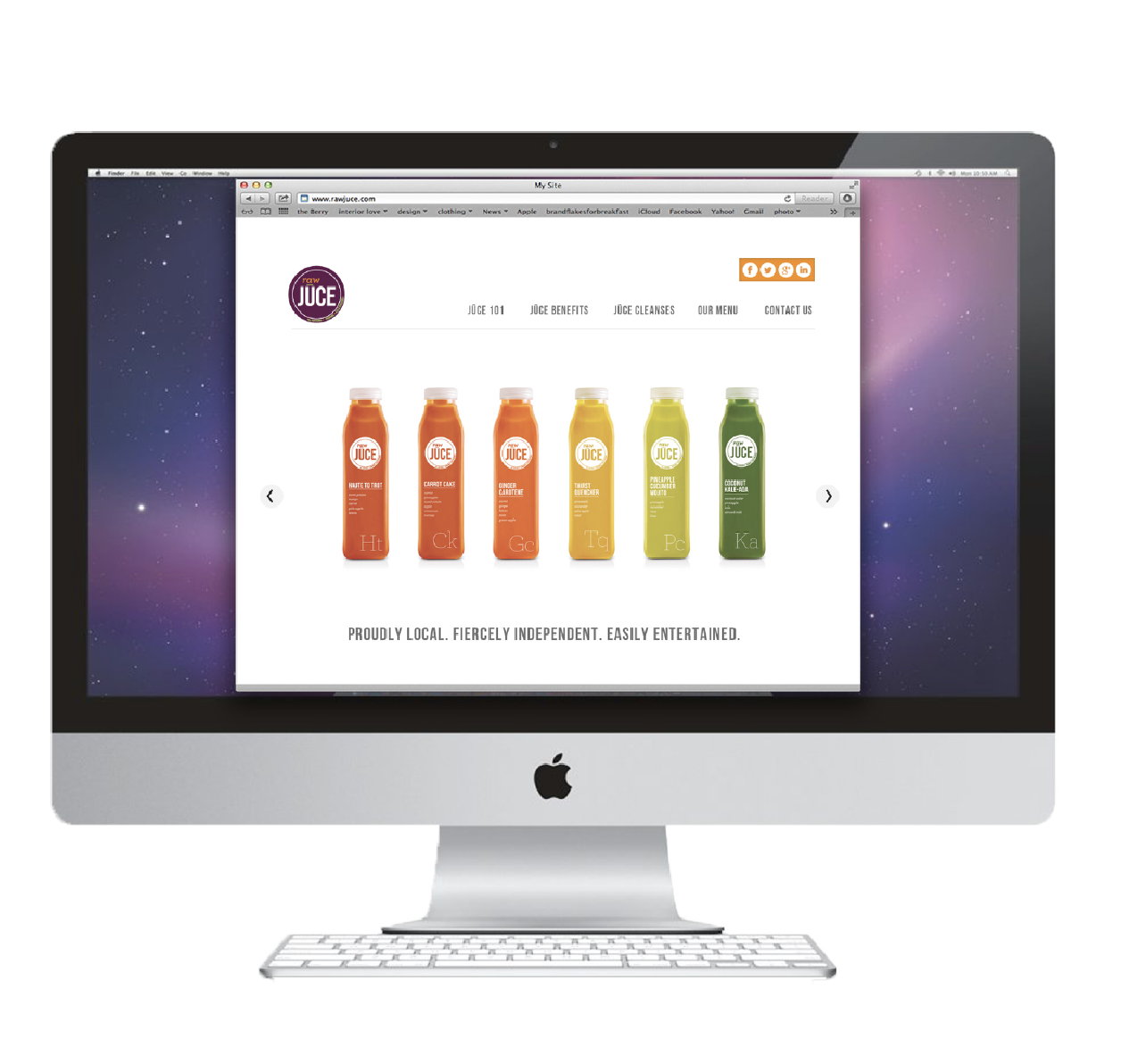 digital elements
Collaborating on everything from motion-graphic menu boards, digital displays, and window decals, to the music in-store, this branding and customer experience has now been extended to 9 locations.