Background
Glory Days Grill is known for their award winning food, great service and as a fun place to watch sports … the perfect location to celebrate Father's Day. So, when they wanted to bring back their successful Father's Day 16 oz. T-Bone Steak Dinner promotion, they needed a little help. PPK took the Father's Day special Glory Days Grill had done the past few years and increased their YOY sales.
Client

Glory Days Grill Restaurants

Years

2021

Industry

Food and Hospitality

Services

Product Photography
Campaign Development
In-store Promotions
App Design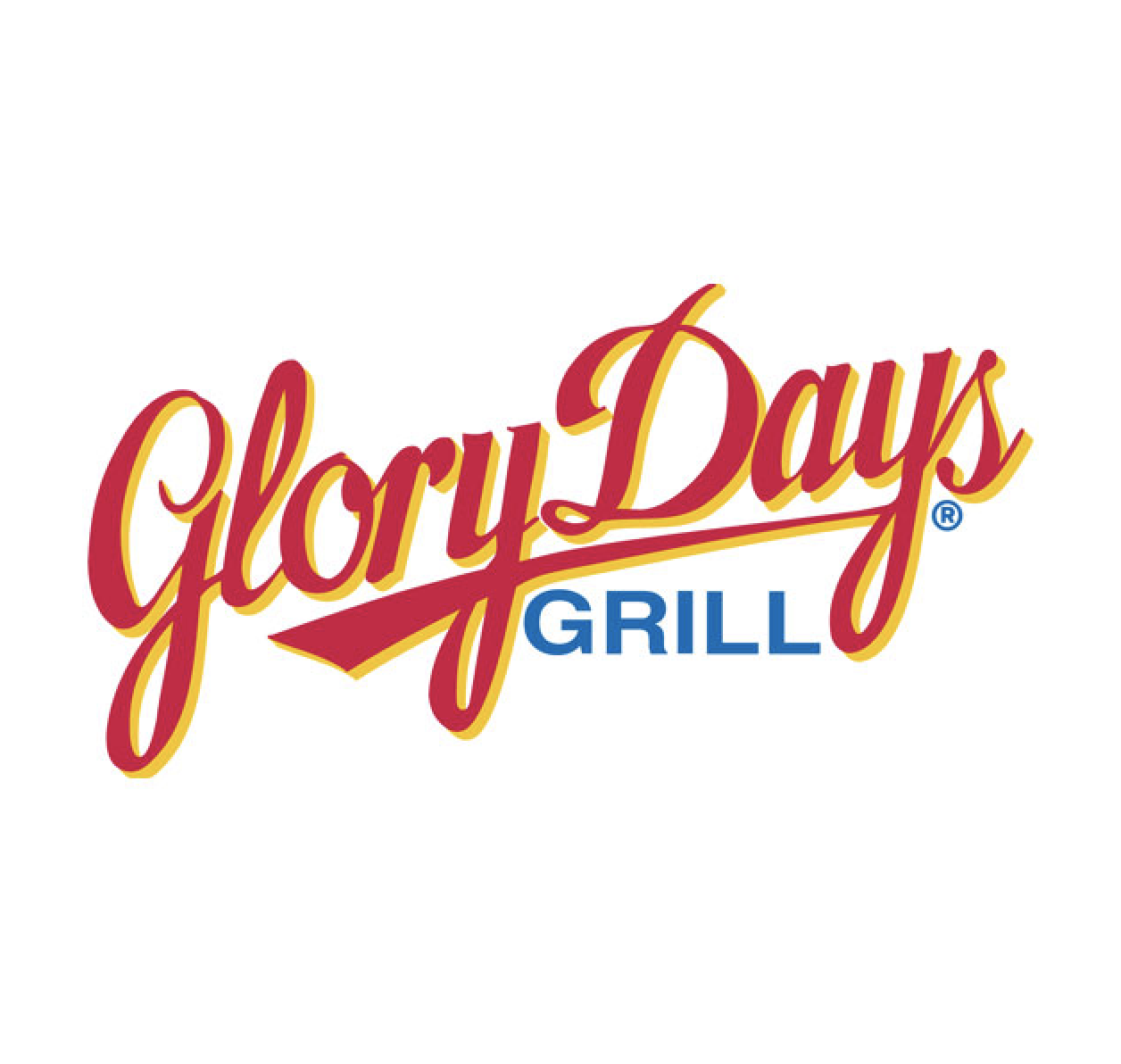 challenges
How do you increase sales of an already successful Father's Day promotion?
solution
Relatable and attention-getting creative that is perfect for dads and those that love dads.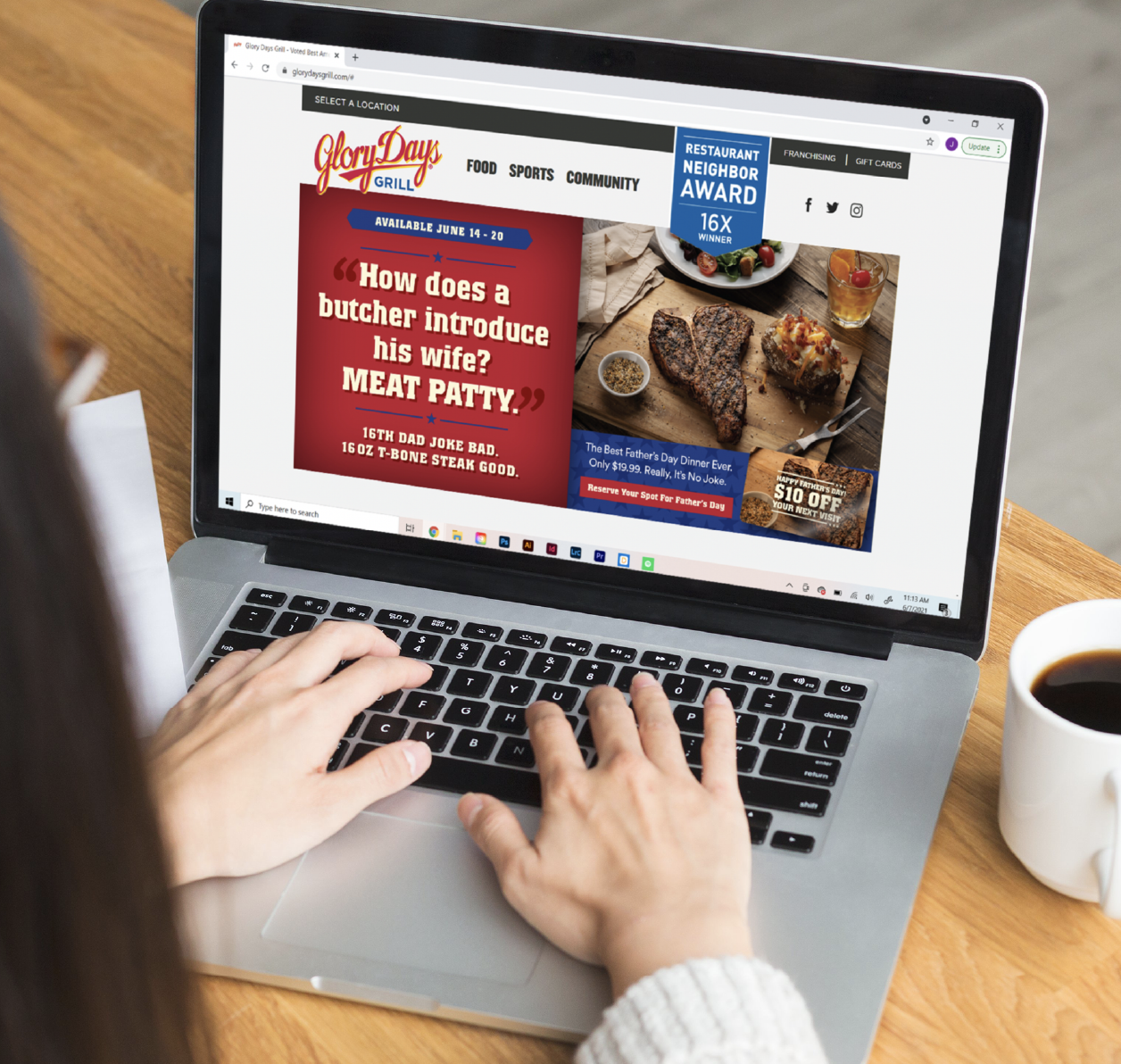 details
Our approach included a campaign with multiple touch points from website graphics and email blasts to an in-store menu, caddy card, digital signage, and bonus card.
strategy
Fathers are noted far and wide for their cheesy "bad" jokes. So, we decided to have some fun with this and pay homage to dad for it in a clever, tongue- in-cheek way. As such, the jokes would give everyone a chuckle, while at the same time calling attention to Glory Days Grill's awesome 16 oz. T-Bone Steak Dinner at a special Father's Day value, which fortunately is no joke at all.
Results
The Father's Day T-Bone Steak Dinner special was only available the week of Father's Day with people that dined at Glory Days Grill on Father's Day receiving a free $10 bonus card for future use at Glory Days Grill. The LTO was promoted for two weeks leading up to Father's Day encouraging people to make their reservation to dine at GDG on Father's Day and receive the free bonus card. Over the course of the week of Father' Day, Glory Days Grill sold over 2,000 T-Bone Steak Dinners and were up in sales 40% over 2020 and 20% over 2019.