PPK Gets Its Hands On Two National American Advertising Awards.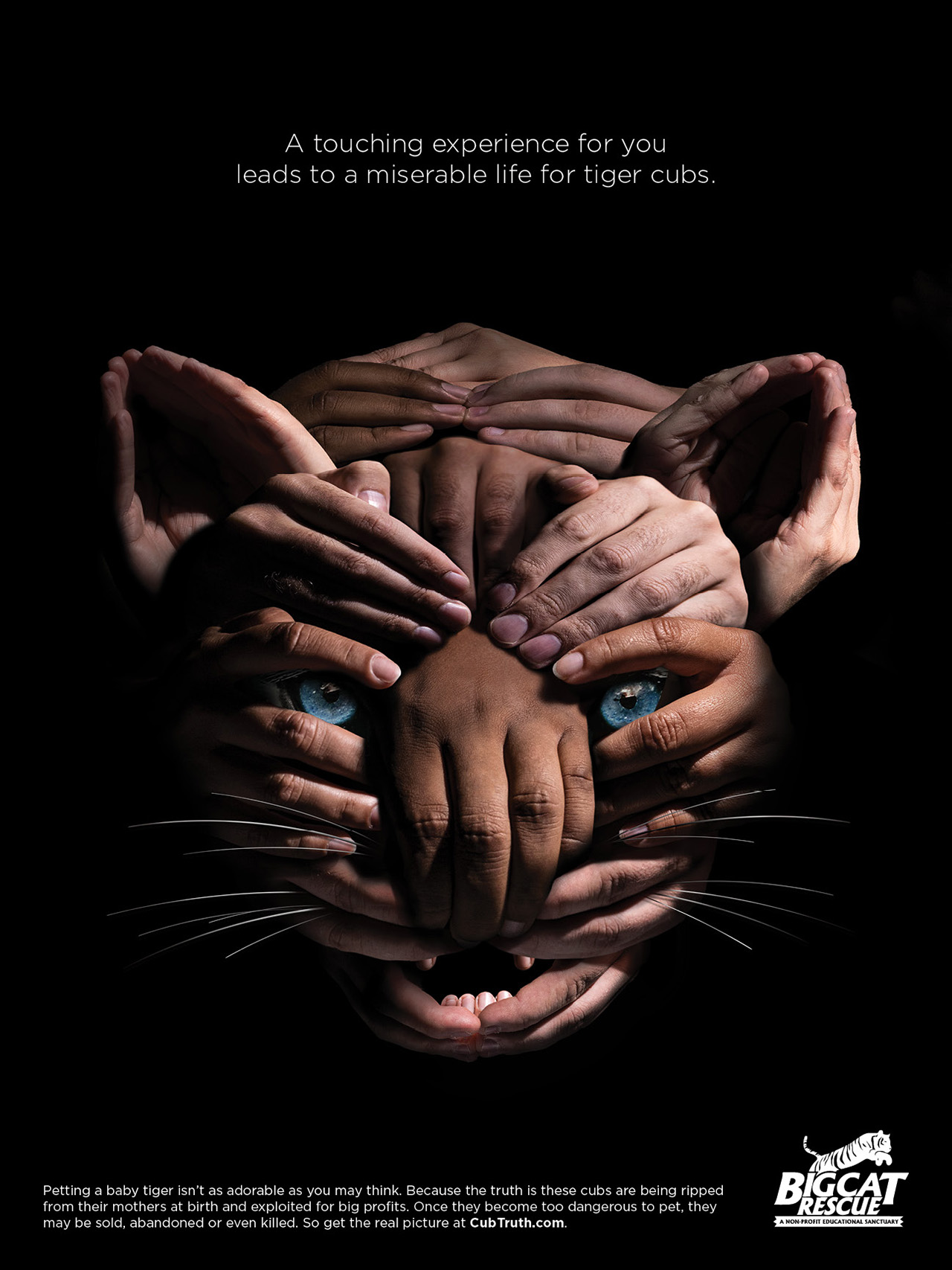 PPK was proud to win two big honors for Big Cat Rescue at the prestigious National American Advertising Awards Show in Nashville, Tennessee, which recognized what they judged to be the very best work in the nation.  With over 25,000 entries across the country and three (local, regional and national) tiers to get through, the American Advertising Awards are the largest and statistically one of the toughest advertising competitions in the US. 
PPK won two different National American Advertising Silver Awards for their Big Cat Rescue "Tiger Cub Petting Truth" poster, including winning in the "Public Service Poster" category and in the Elements of Advertising "Art Direction" category.  PPK's winning team was especially grateful to Big Cat Rescue for believing in their bold creative ideas and for giving them the opportunity to do rewarding work that's helping to change public perceptions about cub petting and ultimately preserve tigers in the wild.